Hassle-free car selling with AutoFlip
List to 800+ licensed dealers across Australia, who competitively bid to buy your car.
Let us do the hard work for you
If you're looking for an easy way to sell a car, look no further than AutoFlip! Let us find a buyer for your car and forget about the pressure that comes with selling your car privately. No haggling, no hidden costs and no risks.
Simply enter your car details and let us take care of the rest. Listing your car online with AutoFlip gives you access to our trusted network of 800+ wholesale buyers meaning you get a competitive trade-in price. Once you accept an offer, AutoFlip assists with the paperwork and connects you with the successful buyer. The buyer will then contact you to coordinate vehicle pick up (at no additional cost) and arrange the transfer of payment. Easy!
Avoid the hassle and ensure the process of selling your car is as easy as possible
Convenient and streamlined

From listing your car details to filling in your paperwork - AutoFlip offers a streamlined, hassle free car selling experience.

Fast and competitive offer

You can sell your used car easily and receive a competitive best price offer, often only hours after you've listed your car with us.

Nationwide network of buyers

We work with a trusted network of over 800 licensed wholesale buyers across Australia to ensure you receive a competitive trade-in price for your car.

No deal, no fee

It's free to list your car with AutoFlip and there's no hidden advertising costs. Best of all, if you don't sell, you won't pay anything.
Our user-friendly platform takes the hassle out of selling your car online
Lots of Happy Customers
Don't take our word for it. Check out what our customers have to say.
Successful sales
Hundreds of vehicles are listed on AutoFlip each week. And our network of licensed buyers is always interested in quality cars. View a selection of recent successful sales below.
New South Wales
2013 Toyota Corolla
$1,456 above seller expectation 106,000kms
Victoria
2016 Toyota Land Cruiser
$3,000 above seller expectation 117,250kms
Western Australia
2019 Hyundai Kona
$1,100 above seller expectation 32,500kms
Sit back and sell your car online with AutoFlip
Don't let the thought of selling your car online overwhelm you. AutoFlip offers you a convenient, quick, and hassle-free solution so you can secure the best deal without any of the usual headaches.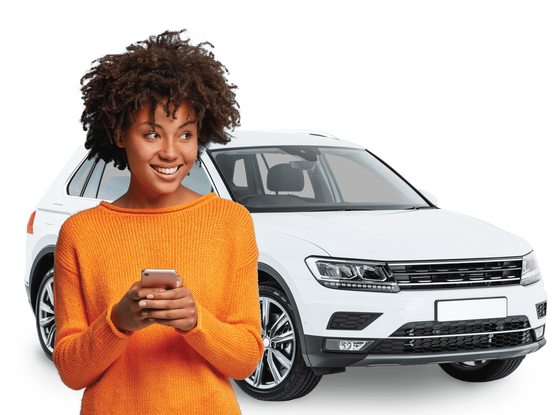 List your car today - it's free and we look after the rest.
Quick, simple & easy
No haggling, no pressure, no scammers
Genuine buyers only
FAQ
AutoFlip is safe and secure. We don't share your personal details during the sales negotiation process. When you accept an offer, we pass the information required to finalise the sale to the successful buyer only. Payment is transferred directly from the successful buyer to you. At no time does AutoFlip hold your funds.

AutoFlip buyers are required to hold a motor car traders licence ensuring you greater protection. Using AutoFlip also means you're safe from online scammers, and you don't need to worry about meeting strangers or having them visit your home.


AutoFlip assists you with the relevant paperwork, as required by your location and the successful buyer of your vehicle. This will be sent to you for completion and signing, ensuring a hassle free car selling experience.

Yes, you can still sell your car with AutoFlip if you owe money through finance. We can assist the successful buyer and your finance company.


This depends on what is agreed between yourself and the buyer of your car. Once you accept an offer, the buyer of your vehicle will get in touch to schedule a convenient time to pick up your car at no extra cost. Usually an in-person inspection of your vehicle will be wrapped up at the same time.


Once your car is listed, genuine offers can be received within hours, making it an easy way to sell a car with AutoFlip. We ask for some basic car information including photos and then we do the rest.

Your car will be advertised to our network of 800+ trusted buyers, we'll collect competitive offers and respond to you with the best price. If you accept the offer, the successful dealer will arrange a convenient time to collect your car and organise payment.

If an offer doesn't reach your expectations, our team will discuss further options to assist you in reaching a successful sale.


Preferably yes but it's not mandatory. There will be an opportunity to discuss any additional information with the AutoFlip team. After entering your vehicle details, an AutoFlip team member will contact you before officially listing your vehicle. If your car is unregistered, please raise this with our team and they'll provide guidance.

AutoFlip will charge a small success fee when you accept an offer from the successful buyer to purchase your car. AutoFlip's pricing means there are no surprises. AutoFlip earns its revenue based on you successfully selling your vehicle.

And if there's no sale, there's no fee. It won't cost you anything.

With AutoFlip, there's:

No listing fee

No advertising fee

No transport costs

No roadworthy required

No deal = no fee