Selling a car privately or using AutoFlip? It's a no-brainer.
List to 800+ licensed dealers across Australia, who competitively bid to buy your car.
The AutoFlip process ensures the best trade-in price, fast and hassle-free
Selling a car privately can be a headache. It involves long delays, you don't know if a purchase is secure, and paperwork can be confusing and stressful. You'll also need to be happy negotiating and be available for people to test drive your vehicle.
AutoFlip removes the burden of selling a car online by connecting your car listing with a trusted network of 800+ wholesale buyers across Australia, ready to give you a competitive price for your vehicle.
When you compare how to sell with AutoFlip to how to sell a car privately, it's a no brainer. AutoFlip is the solution you need.
Why selling your car privately can be problematic
It's time-consuming

You'll need to take full responsibility for the sale. Everything from writing an ad, listing on multiple sites, answering queries and dealing with time wasters.

Price negotiations

Selling privately means dealing with price haggling and persistent negotiations. You'll need to handle the entire transaction from start to finish.

Safety and privacy concerns

You need to disclose personal contact information, allow visitors to your home, and organise test drives, exposing yourself to scammers and strangers.

You run your own promotions

You need to promote and advertise your car on multiple listing sites and social media platforms - often a tedious process.
If you're asking how to sell your car privately, the answer is don't bother!
Lots of Happy Customers
Don't take our word for it. Check out what our customers have to say.
Successful sales
Hundreds of vehicles are listed on AutoFlip each week. And our network of licensed buyers is always interested in quality cars. View a selection of recent successful sales below.
Victoria
2018 Hyundai Accent
$1,500 above seller expectation 105,104kms
Western Australia
2019 Hyundai Kona
$1,100 above seller expectation 32,500kms
Western Australia
2010 Toyota Land Cruiser
$3,588 above seller expectation 130,000kms
Selling cars online has never been
quicker and easier
Don't let the thought of selling your car online overwhelm you. AutoFlip offers you a convenient, quick, and hassle-free solution so you can secure the best deal without any of the usual headaches.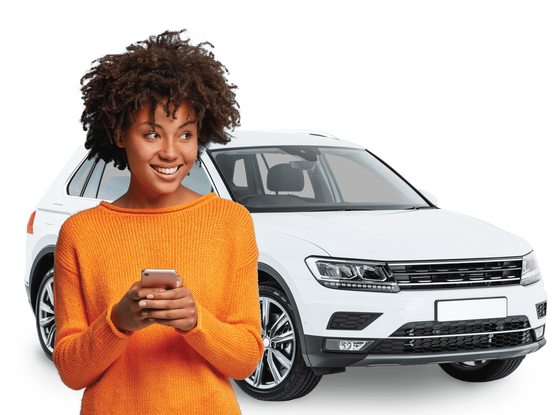 List your car today with AutoFlip - it's free and we look after the rest.
Quick, simple & easy
No haggling, no pressure, no scammers
Genuine buyers only
No deal, no fee
FAQ
When comparing selling a car to a dealer vs private, AutoFlip removes the hassle of confusing paperwork. We make the process easy and assist you along the way, including any necessary paperwork and forms.

While car registration is not required to sell your car with AutoFlip, we do need to know if your car is unregistered. This is so we can make sure that the buyer is aware of the situation and can make an informed decision when making an offer to purchase your car.


The regulations regarding selling a car to used car buyers in Australia without a Roadworthy Certificate (RWC) can vary from state to state, however, if you sell through AutoFlip you do not require a roadworthy certificate, as our licensed buyers take on the responsibility post purchase.


Yes, you can. Irrespective of any outstanding finance balance, you can confidently sell your car through AutoFlip. We can facilitate the coordination between the successful buyer and your finance company, ensuring a seamless selling experience for you.


Yes, you can sell a business car with AutoFlip. We provide a simple platform to sell any type of car, whether it is personal or business. However, please note that specific or additional paperwork may be necessary, depending on the buyer's requirements during the transfer process.


The number of cars that you can sell in a year varies depending on what state or territory you live in. If you are located in New South Wales, Victoria, South Australia, Western Australia, the Northern Territory or Queensland, you are able to sell up to four cars within any 12-month period. On the other hand, if you are located in the ACT or in Tasmania, you can sell up to six cars within any 12-month period.

Once you list your car on AutoFlip's platform, you can receive a genuine best price offer within hours. We will showcase your vehicle to our vast network of over 800 trusted buyers and present you with the most competitive price. If you accept the offer, the successful dealer will arrange a convenient collection time and arrange payment. If an offer falls below your expectations, our team can explore alternative options to assist you in achieving a successful sale.


AutoFlip operates on a success-based approach, which means we only charge a success fee if your car sells. This means that there are no listing fees, advertising fees, transport costs, or roadworthy requirements. If your car does not sell, you will not pay anything. This provides complete transparency and eliminates any unforeseen surprises when selling your car with AutoFlip.

Here are some of the benefits of selling your car with AutoFlip:

No listing fee: You do not have to pay a fee to list your car on AutoFlip.

No advertising fee: We do all of the advertising for you, so you don't have to worry about it.

No transport costs: The buyer will pick up your car, so you do not have to worry about transporting it.

No roadworthy required: You do not need to have a roadworthy certificate for your car to sell it with AutoFlip.

No deal = no fee: If your car does not sell, you will not pay anything.

No nasty surprises: There are no hidden fees or charges with AutoFlip.